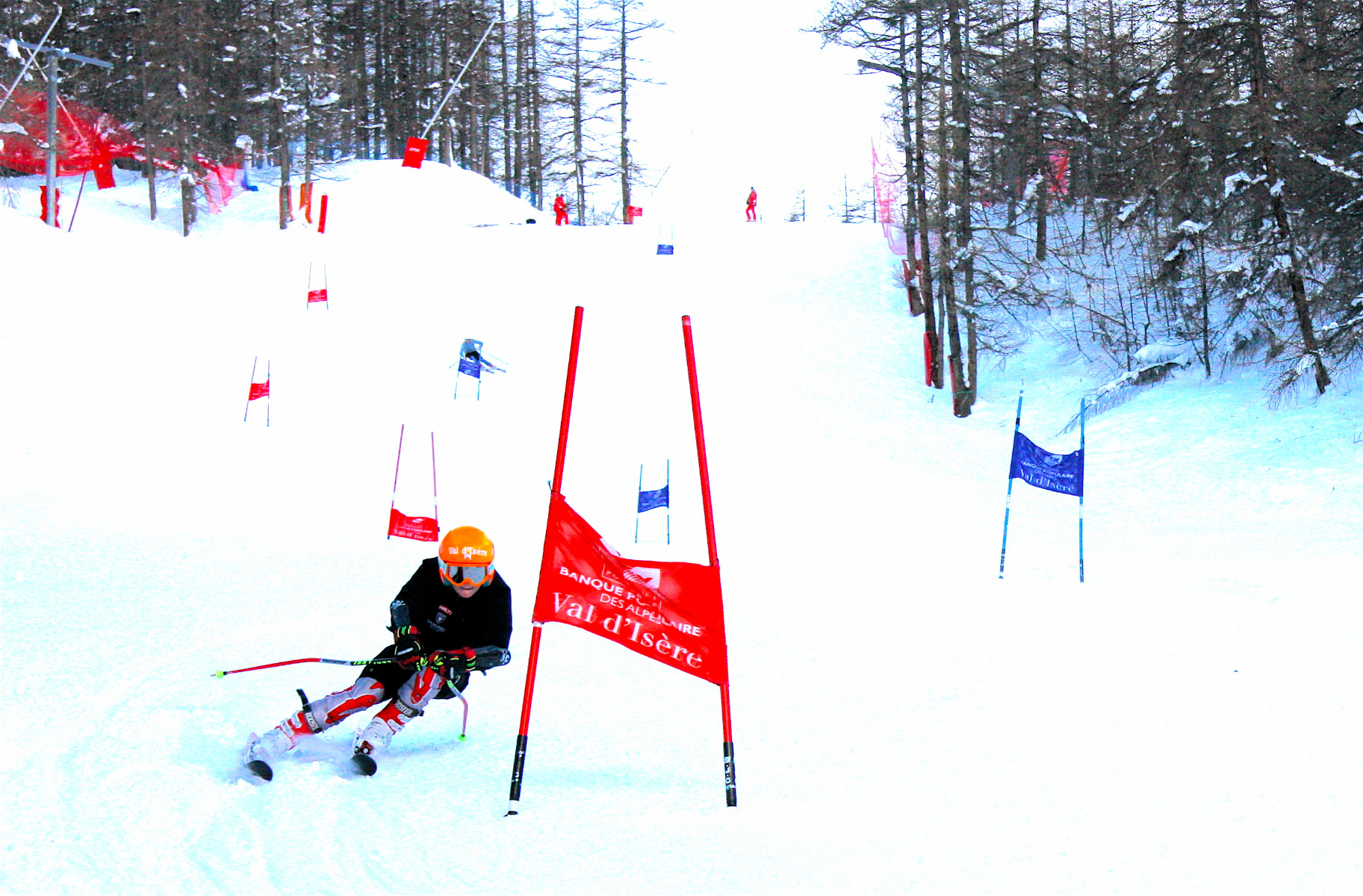 Back to courses
Book your course
Course 6 Days (Day)
From Dimanche 21 To Vendredi 26 Avril 2019
In preparation of the level Flechette till the Vermeil one
COMPETITION TRAININGS



In a great spirit of competition, your kids will progress, to go beyond challenge for the times! Every morning they will train on a giant slalom or a slalom special. They will prepare the tests "Flèche" and "Chamois". The afternoon is devoted to pedagogical educational and entertaining skiing. A champion must adapt to all snow and all the playgrounds!
Each week, the passage of one " Flèche "and one Chamois is expected. The tests are organized by the French Ski School of Val d'Isere. They are organized subject to favorable weather conditions.

Wearing a helmet is mandatory.
Dates: french and european holidays, week ends, summer ski, halloween holidays
Hours : 9.00am-12.00 / 01.45pm-4.30pm
The meeting place is in front of the MATTIS Sport Intersport store on the snow front

The rate includes the coaching and 2 inscriptions for the ESF Tests. It could be possible that a third one is organized. The extra will be 9€.

Contact us for more information