Fly powder, engage in the slope ... and have thrills safely.
Among teens, in a cool and fun atmosphere, our young freeriders explore the ski resort of Val d'Isère and Tignes, outline their footsteps, chain jumps and discover the true sense of freedom ok skiing.

Each young freerider is equipped with an avalanche airbag backpack, an avalanche transceiver, probe and shovel.

From argent competition level.
For kids who have a level between the gold star and bronze competition, we advice them our freeski trainings.

Wearing a helmet is mandatory.
Group limited to 6
Dates: french and european holidays
Hours: 9.00 - 13.00 / 14.15 – 16.45
The meeting place is in front of the MATTIS Sport Intersport store on the snow front.

Full day ski trainings, morning and afternoon, to have more fun !
Lunch with the group is an extra. Your kids can join you for lunch.
Contact us for more information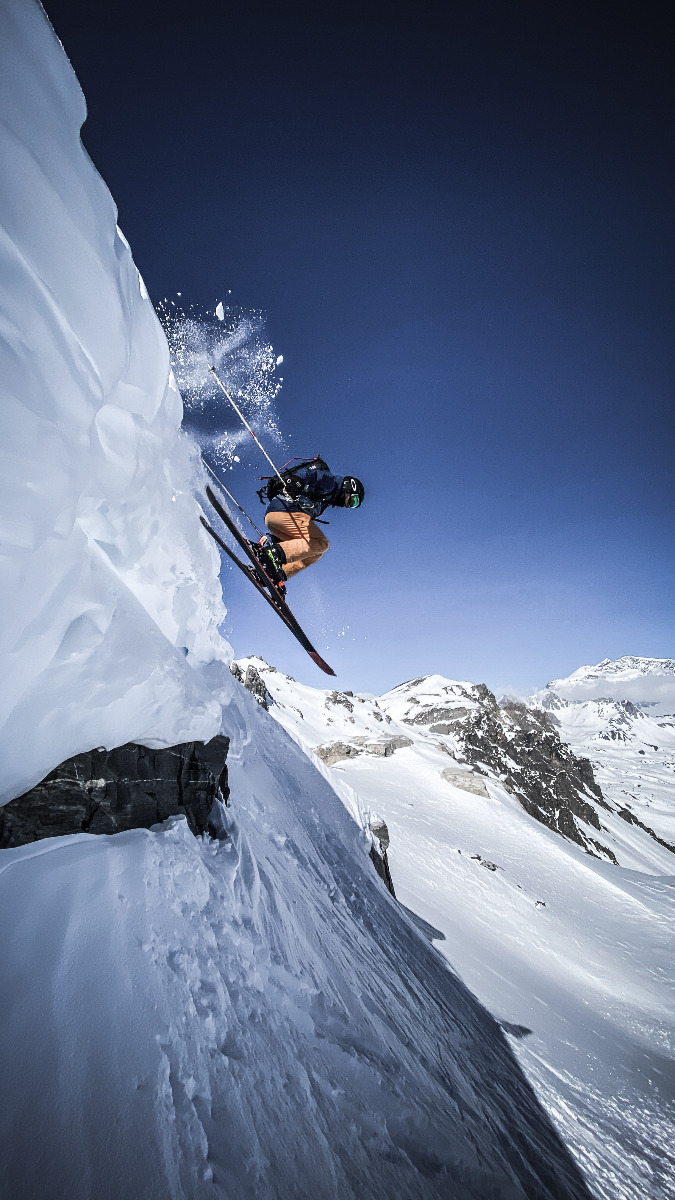 See the video
Choose the number of days desired as well as the formula (full day or half day)
Course 6 Days (Day)
From Dimanche 24 To Vendredi 29 Décembre 2023
Course 6 Days (Day)
From Lundi 25 To Samedi 30 Décembre 2023
Course 6 Days (Day)
From Dimanche 31 To Vendredi 05 Janvier 2024
Course 6 Days (Day)
From Dimanche 11 To Vendredi 16 Février 2024
Course 6 Days (Day)
From Lundi 12 To Samedi 17 Février 2024
Course 6 Days (Day)
From Dimanche 18 To Vendredi 23 Février 2024
Course 6 Days (Day)
From Lundi 19 To Samedi 24 Février 2024
Course 6 Days (Day)
From Dimanche 25 To Vendredi 01 Mars 2024
Course 6 Days (Day)
From Lundi 26 To Samedi 02 Mars 2024
Course 6 Days (Day)
From Dimanche 03 To Vendredi 08 Mars 2024
Course 6 Days (Day)
From Dimanche 07 To Vendredi 12 Avril 2024
Course 6 Days (Day)
From Lundi 08 To Samedi 13 Avril 2024
Course 6 Days (Day)
From Dimanche 14 To Vendredi 19 Avril 2024
Course 6 Days (Day)
From Lundi 15 To Samedi 20 Avril 2024
Course 6 Days (Day)
From Dimanche 21 To Vendredi 26 Avril 2024
Course 6 Days (Day)
From Lundi 22 To Samedi 27 Avril 2024
Course 6 Days (Day)
From Dimanche 28 To Vendredi 03 Mai 2024